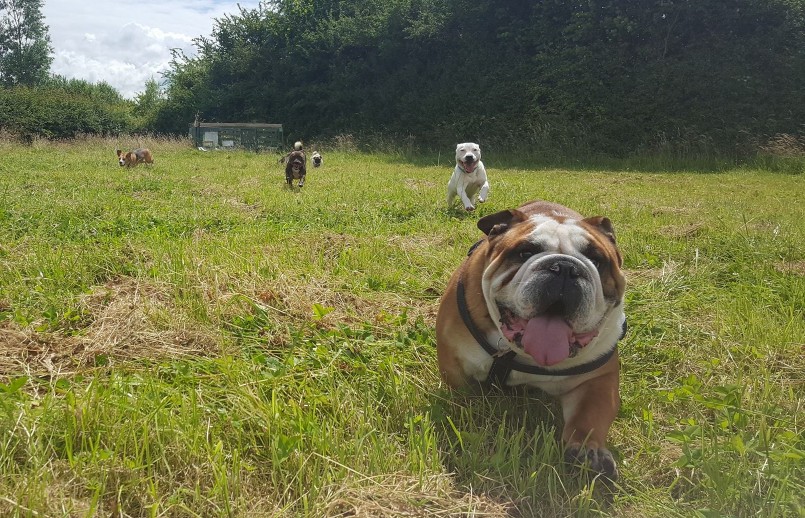 Paws 2 Pavement are very lucky to have a Private Secure Field.
The field enables all dogs to be let of the lead and have a good run around. Dogs that have issues with recall, high prey drive, aggression issues, lack of training or any other problems can freely roam the enclosed field and owners do not have to worry.
Our field is available to hire on a monthly basis.
The field also benefits from a doggy play park. We have a sand pit for them to dig in, mini pool to cool down on hot days, lots of toys and Agility Equipment.
Prices

Price depends how many slots you would like to book during the week, this is then payable on a monthly basis.
Rules on the Field
All dog waste MUST be picked up.

Dogs MUST be kept on a lead between car and field.

If you arrive and there is some one else in the field, please wait until they have left the field before you enter.

Maximum of 4 Dogs per session. (Larger groups at Paws 2 Pavement discretion)
If you would like to book the field please book in advance to avoid disappointment.