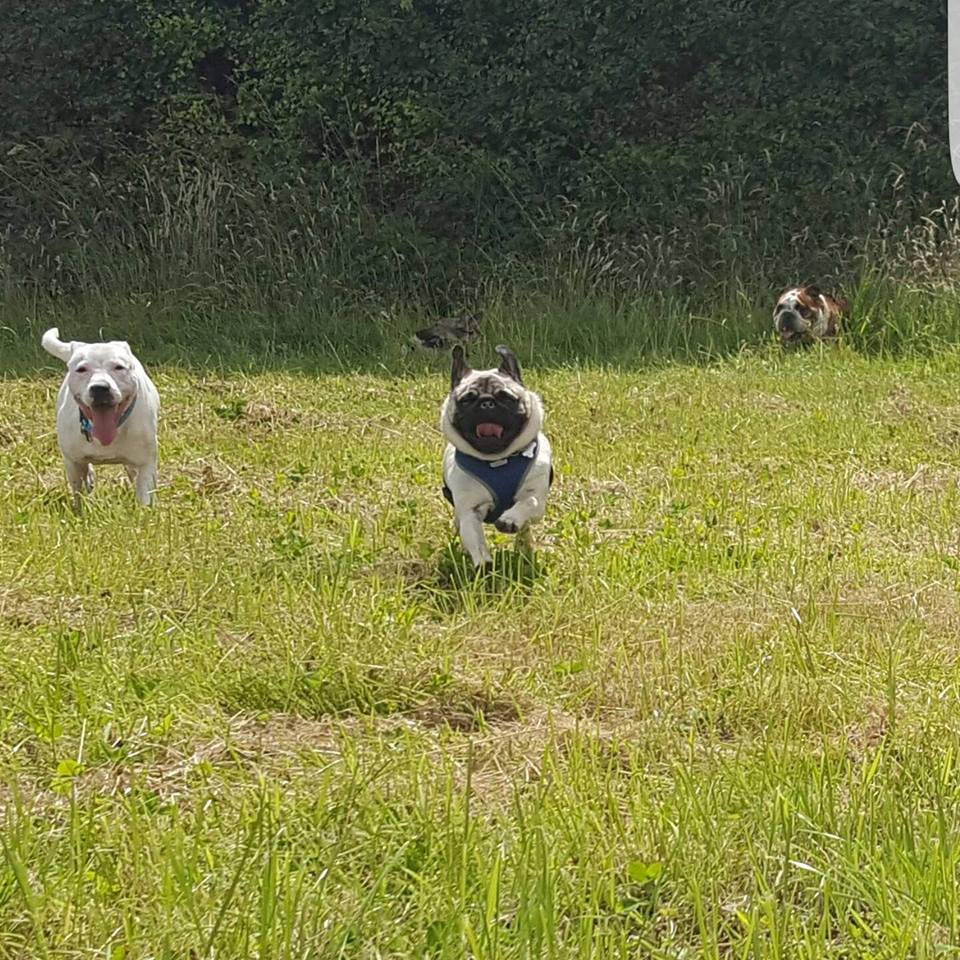 A bit more about the services we offer:
We are very lucky to have the use of a large fully enclosed sand arena and agility field, we also have a private secure field which is available to hire.
Dog Walking:
Our group walks last for a minimum of 60 minutes. We like to vary the location of the walks regularly to ensure each dog can explore a new area and not become bored. Our private walks are 1-1 and are either 30, 45 or 60 minutes. Our private walks are mainly aimed at dogs that prefer their own company. It allows us to work more closely with the dog and provide them with the physical and mental stimulation the require.
Doggy Day Care:
Doggy day care is for either half a day or a full day. We visit places such as Coombe Abbey, Bosworth Park, Bradgate Park and many more. We like to incorporate mental stimulation into our day care where they can learn new tricks to show you when they get home. We have lots of games for the dogs to stimulate them mentally.
Home Visits:
Our home visits are based on cats and dogs. We provide them with fresh water, food, playtime, cuddles and let them out to do their business. These visits are very popular with clients that have puppies, it helps us build a bond and then assist in taking the visit to the next level where walks can be incorporated.
Equine: Paws 2 Pavement also offers equine services such as mucking out, exercising, holding for the vet/farrier/dentist, turning out, rug changes and more.
Other: We also offer nail clipping, pet taxi, basic training and can also cater for special occasions such as weddings.
Whatever it is that you require I am sure we can help.